A Welcome Message from our CEO
Imprimis was founded on a simple commitment to building shareholder value by making innovative medications accessible at affordable prices. Since we began operations in 2014, we have built a portfolio of valuable drug formulation assets. Uniquely, we monetize our drug formulation assets in two ways – by making them available as compounded drugs or, if feasible, by seeking FDA-approval through an appropriate drug development pathway.
Today, our ImprimisRx ophthalmology business has established a foothold in the U.S. ophthalmology market with a portfolio of innovative pharmaceutical solutions. We also own a cash flow generating and growing customized prescription drug business called Park Compounding. Through continued innovation and building partnerships with our customers, our opportunity has never been greater.
In addition to ImprimisRx, we started and are the largest shareholder of three companies: Eton Pharmaceuticals, Surface Pharmaceuticals, and Melt Pharmaceuticals. I would encourage you to learn more about these exciting companies and the great work their management teams are doing.
Once you get to know our company, I believe you will see that there are even more opportunities to drive value from our drug formulation assets. Through our efficient approach to the pharmaceutical business, we have proven that we can serve patients, physicians and payors and still generate significant gross margins - creating a "win-win" situation for both our customers and shareholders.
We strive to create and maintain effective and timely communications with investors and the media. To stay up-to-date with Imprimis, you can sign up to receive emails with company news. We are also available to answer your questions by contacting us directly. And, if you prefer using social media, follow us on Twitter, Facebook or LinkedIn. On behalf of our team of dedicated professionals, thank you for your interest in Imprimis Pharmaceuticals.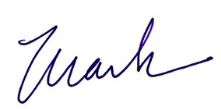 Mark L. Baum
Founder and Chief Executive Officer

Stay Connected
Imprimis Pharmaceuticals, Inc.
Investor Relations
12264 El Camino Real, Suite 350
San Diego, CA 92130
T: 858.704.4040 | F: 858.345.1745
Stay Informed
Interested in receiving investor news and updates?

Download Imprimis' IR App for smart phones and tablets for the latest news, reports, presentations and more.