Offer applies to U.S. orders only.


What's New
Product Features Movies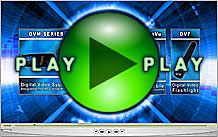 Click here to Watch.
Thermal Ally Imaging Camera
A small, versatile, lightweight thermal camera so officers can see more and avoid danger in any weather, day or night.
Laser Ally™ LIDAR Speed Gun
A new breakthrough in hand-held LIDAR speed detectors designed in conjunction with one of the leading experts in LIDAR.
FirstVu™ Personal Video System & Digital Camera
A compact new body camera to capture hands-free video & audio or still photos from your point of view wherever you go.
DVM-750
A new Digital In-Car Video System featuring Simultaneous Record, D1 High Resolution Video, and much more, including the new
VoiceVault™ Advanced Wireless Mic
DV-500Ultra
The power of Digital In-Car Video Systems in a weather-proof ATV, security cart, watercraft or motorcycle camera system.

Digital Ally Advanced Digital Video Systems
Digital Ally is a technology-driven company specializing in advanced digital video police cameras and law enforcement surveillance equipment. Utilizing the newest generation of technology, we develop and manufacture the industry's first Digital In-Car Video System integrated into a rear view mirror, an all-weather ATV/boat/motorcycle video system, a personal body camera, a digital video system integrated into a law enforcement style flashlight, a revolutionary wireless microphone, a versatile thermal camera and the most advanced LIDAR speed gun available. Used by everyone from the military to correctional facilities, park rangers or port authorities to private security, Digital Ally's LIDAR and video systems offer the features and reliability you need.
Latest News

Sept. 7, 2011
Digital Ally Receives Order for 300 New Dvm-100 In-Car Video Systems from County in Florida - Company's Lowest-Priced Complete Digital In-Car Video System Appeals to Law Enforcement Agencies During Tough Economic Environment

Sept. 1, 2011
Christian from the England Police Department is the winner of the month from our game at PoliceOne.com, DVF Defender!
Click here to play

Aug. 30, 2011
Digital Ally Runs Historic Sale Assisting Agencies With In-Car Video, LIDAR & Thermal Imaging Purchases

Aug. 22, 2011
Product Review: Digital Ally Thermal Ally Mk II Camera

Aug. 11, 2011
Digital Ally Reports Second Quarter Operating Results

Aug. 1, 2011
Chief Junker in Minnesota is the winner of the month from our game at PoliceOne.com, DVF Defender!
Click here to play

July 13, 2011
New cameras allow parents to monitor teens driving

read more...