OVERVIEW
Ocean Thermal Energy Corporation creates positive social impact by producing clean, renewable energy, as well as water for drinking, cooling, food production, and economic development.
Ocean Thermal Energy Conversion technology is a proven system that leverages the differences in seawater temperatures at various depths to produce energy -- at large, municipal scale. At the same time, the seawater used can be desalinated to serve as a parallel community resource.
OTE personnel were involved in OTEC research and development at the Natural Energy Laboratory of Hawaii Authority (www.nelha.com), where with U.S. Department of Energy support, a land-based OTEC facility was built. This facility operated from 1992-1998 and produced net power, proving that OTEC could provide viable clean energy without the use of fossil fuels. OTE engineers were also part of the team that built 'Mini-OTEC', a successful 1 MW floating OTEC system that also operated in Hawaii.
Since 2010, we've been focused on building our business. Investment dollars, raised thus far through our loyal and supportive shareholders, have provided us with the resources to recruit and hire great people, build a pipeline full of projects, advance our technology, and create jobs.
As we continue to grow, we will increase our visibility, build liquidity, and create future long term shareholder value.
OUR MARKETS
Ocean Thermal Energy Conversion technology is ideally suited for tropical and subtropical regions of the world where three billion people live. Our plants require a sufficient temperature differential and a favorable seafloor environment. The National Renewable Energy Laboratory estimates that 68 countries and 29 territories are suitable for OTEC while OTE Corporation estimates the market size for these regions will generate revenues of over $2 trillion over the next 25 years.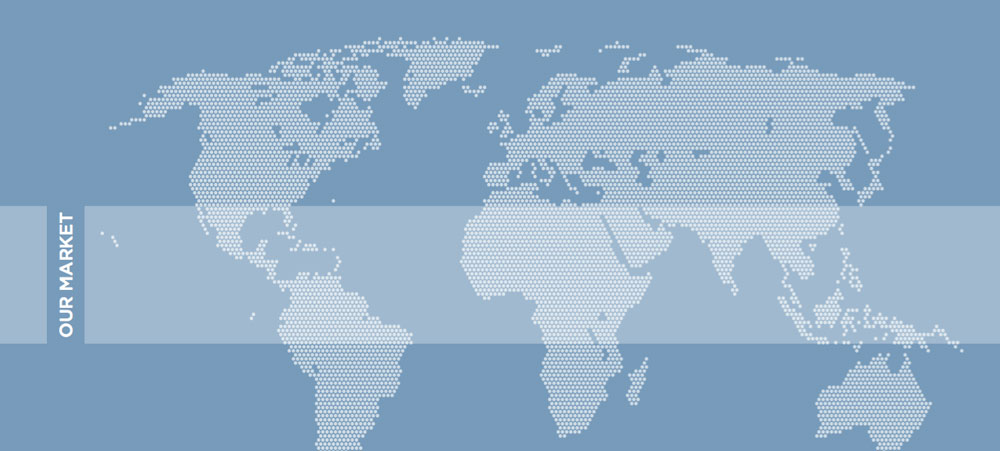 RECENT PRESS RELEASES
Ocean Thermal Energy Corporation has been featured in numerous publications. Ocean Thermal Energy Corporation has been featured in numerous publications. To inquire about our public relations efforts and press releases, please email jeremy.feakins@otecorporation.com.
INVESTOR ALERTS
You may opt into receiving press releases, filings, and weekly stock info related to Ocean Thermal Energy Corporation by submitting the form below. You will receive a follow-up email to confirm that you wish to be added to the mailing list.